Win University
The Wealth Inspiration Network (WIN) Program is designed to assist entrepreneurs in creating even more success in every area of one's life! Powerteam provides an environment for the attendees to be a part of a global think tank. At the event, all members will speak to the group and share the concepts and ideas for their business. The members, along with a few VIP celebrity experts, will be on hand to provide feedback and constructive insight to help you take your business to the next level. WIN members meet on a semi-annual basis at exotic locations. The events always offer a great deal of high level education, combined with an amazing selection of social events to allow everyone to get to know each other and build lifelong global relationships and partnerships. At the WIN events, you will gain priceless wisdom from the speakers as well as the members.
"The combination of the right education and ultimate mentors combined with the right action plan is the secret balance."
WIN University Presenter
Click on Name to View Presenter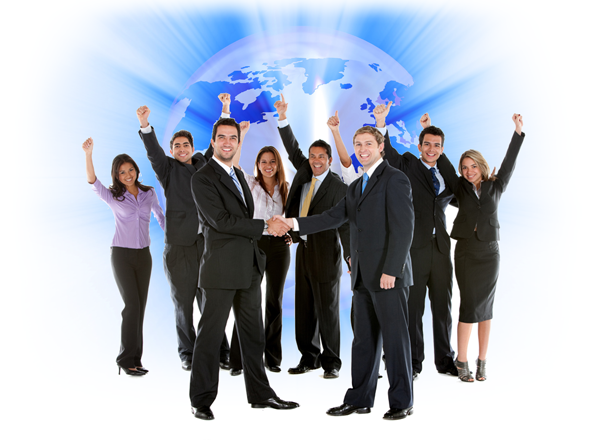 William Walsh
Bill Walsh - President & CEO
Bill Walsh - World Renowned Speaker
Bill Walsh - Successful Entrepreneur
Bill Walsh - Marketing Expert
Bill Walsh - Radio, Internet and Television Celebrity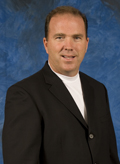 As a renowned professional speaker, marketing expert and International entrepreneur, Bill Walsh has risen to national prominence by delivering a high energy message which tells people how to change their lives by focusing on the ability to obtain greatness from within and live up to their potential. He educates people by sharing stories and insightful dynamic messaging. It is a message Bill Walsh has learned from his own life and one he is helping others apply to their lives.
Born into a middle class family on the South Side of Chicago, IL. Bill, with his two brothers and two sisters, lived with parents that educated them that hard work and good education would be the secret to success. After spending time with entrepreneurs during his adolescent years, Bill decided not to follow the hoodlums and instead became actively involved in sports including racing moto-cross around the country. At the age of 12, he knew he wanted to be an entrepreneur. Bill attended a Catholic high school in Chicago, where he learned respect and received a great education. In high school he always tried to help people that others would pick on – because of that his peers looked to him for leadership and direction.
With his Passion to Learn his Quest for Greatness, Bill attended Loyola University. Through persistence and determination by the age of 21, while still attending college full-time, he was already a floor trader in Chicago buying and selling millions of dollars in foreign currency on a daily basis. He moved from the trading floor to building a multi-million dollar real estate portfolio throughout the Chicagoland area only to realize that his true calling was success coaching & business development. He has continued a process of unending self-education which has distinguished him as an authority on empowering entrepreneurs to achieve greatness! His passion to learn and his daily method of operation of focus and coaching others has helped him to achieve greatness. Bill is considered to be one of top 10 marketing experts in the direct sales industry. His fundamentals and consistent work ethic combined with his down to earth style makes him a keynote speaker that inspires audiences around the world.
In 1996, Bill entered the public speaking arena on a full-time basis and formed his own company. Powerteam International LLC is a company that provides Internet Learning programs, motivational tapes and materials, workshops, and personal/professional development programs aimed at individuals, companies, and organizations. required to create success. The Empowerment of one's future, Bill say's is based on one's ability to take ownership today.
Mark Kaplan
Mark Kaplan's experience over the past 35 years as a real estate broker, builder, developer and investor has encompassed every aspect of the real estate industry. After graduating from Ohio State University in 1971, Mark began his real estate career by assisting people in the purchase, sale, and investment of real estate.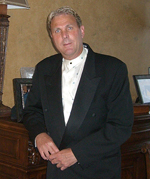 Upon achieving a high level of personal success, he started recruiting, training, managing and motivating other real estate personnel. His lecture series on success in both business and personal life has benefited the thousands of real estate professionals that have attended. His coaching and mentoring program has resulted in some of the most successful real estate professionals in the marketplace. In the fields of construction and development, Mark's skills and experience have centered on successfully purchasing, improving, managing, and marketing real estate to achieve the highest possible value and return. Mark has been the key individual responsible for the acquisition of properties and bringing each project through all stages of development to their successful and timely conclusion. His responsibilities included the hiring and management of all required personnel, such as engineers, land planners, architects, construction personnel, sales and marketing staff, accountants and financial professionals. In the mid-1970s, he founded MARC Realty and Investment Group and MARC Construction and Development. Since then, Mark's companies have developed, built and sold luxury single family homes, residential communities, commercial office buildings, retail shopping centers, and managed investment properties. Such developments are located in Illinois, Wisconsin and Utah. Among those developments are: The Bald Eagle Club located in Dear Valley, Utah; Prairie Trails Estate located in Pleasant Prairie, Wisconsin; Silver Glen Estates located in St. Charles, Illinois; Lakeview Estates located in Barrington, Illinois; Williamsburg Village in Inverness, Illinois; and Regency Plaza in Palatine, Illinois. Most recently, Mark's company has purchased and renovated multi-million dollar condominium units in the downtown Chicago area, such as in the Water Tower Place Building. Additionally, the company is in the process of finalizing development of a 215 home residential community in Wisconsin
Michael Hutchinson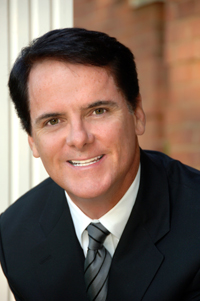 Better Trade
Luan Mitchell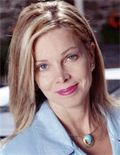 Luan Mitchell - - From America to Australia and Madrid to Mexico, inspired audiences are leaping to their feet after hearing international motivational speaker LuAn Mitchell-Halter's message of genuine hope, unwavering faith and personal commitment to action. LuAn is the woman who has overcome adversity on every front, and she can teach you to do the same. Her life is a story of tragedy and triumph, emerging every time to reach the pinnacle of business, family and personal success.

LuAn, an international bestselling author, teaches you to believe in yourself. Everything you need to achieve your dreams, everything you need to succeed, everything you need to be happy - the instinct, the guts and the drive - are already deep inside you, just waiting to burst out. LuAn shows you how to use those feelings to become a success!

If you want to get to the top, you need to start climbing. And who better to guide you than LuAn Mitchell-Halter, one of the top 40 businesswomen in the world?

Let this experienced entrepreneur, business executive, author, motivational speaker, philanthropist, wife and mother share her tips and advice for gaining success in your own life.
Presentation Topics
Follow Your Instincts
If you dare to do business, LuAn Mitchell believes you'll also have to dare to follow your instincts. At the core of LuAn's success is her belief in the 11th commandment - Go Gut. She is a speaker who motivates her audiences to face challenges head on, encouraging them to follow gut instinct in achieving success, fulfillment and happiness. Following those instincts can mean wrestling with yourself and some sleepless nights, but that's all a required part of getting rid of fear and achieving your goals. LuAn offers suggestions on how to recognize that voice inside and tap into it, rather than suppressing it. And if your instinct is buried under layers of conditioning, she has ideas on how to recognize instincts and begin to act on them. LuAn believes the more you rely on instinct, the more you'll recognize them, and the more you'll benefit from following your instincts.
Don't Give Into Long Odds
LuAn Mitchell has endured enormous challenges in her life. Just before her wedding, her husband was diagnosed with life threatening cystic fibrosis. She stood with him during a heart and double-lung transplant and a subsequent family storm that nearly drove their business into bankruptcy. Just before their company was to be listed on the stock market, her husband died, leaving LuAn at the helm of the massive family enterprise. She rallied her shareholders, employees, management, suppliers and customers to fight off corporate raiders intent on stealing the company's market share. She negotiated a strategic partnership that powered a $44-million expansion and workforce expansion to more than 1,600 employees. Business is not a spectator sport and LuAn's attitude is the best way to defy long odds is to jump in with both feet. " 'Put me in coach' has always been my attitude," LuAn tells her audiences.
Develop A Blueprint
LuAn Mitchell has been flat broke and she's been a multi-millionaire. It's formed her personal belief that living a "wellthy" life has got more to do with attitude than money. Key to LuAn's attitude is having a blueprint. She believes in identifying goals, developing a blueprint to turn those goals into reality and passionately pursuing those goals. She highlights the importance of a blueprint in not only keeping you on the path toward achieving your goals, but getting you back on track when the going gets rough. LuAn offers suggestions on developing a personal blueprint, giving it life and making it happen. With a blueprint as the foundation, LuAn offers a powerful message in encouraging other entrepreneurs - especially women - to grow and succeed.
Seek Alliances
LuAn Mitchell has seen her family business prosper and she's seen it almost perish. As head of one of Canada's leading food processing companies - Mitchell's Gourmet Foods - she believes alliances are the way of the future for successful businesses. Whether it's alliances with suppliers and customers, alliances with partners in a family business, alliances with strategic corporate partners or alliances with your work force, LuAn has definite ideas on how alliances are critical to the success of a business. She also offers advice on how to size up potential partners and decide which alliances to proceed with.

Open Your Eyes To Opportunities
LuAn Mitchell, Canada's Number One Female Entrepreneur, believes women who dare to do business are the most potent force in today's economy. And while all entrepreneurs face the intense challenges of the marketplace, LuAn believes female entrepreneurs face additional challenges in balancing business with families, relationships, home life and the strains of daily living. LuAn - a mother of three young children - discusses her ascent to be Chair of Mitchell's Gourmet Foods, one of Canada's largest food processing companies, and the impact it's had on her personal life and her family. She identifies the benefits female entrepreneurs bring to the economy as well as roadblocks women still face in the business world. And, of course, LuAn offers her specialty: advice on how to get around the roadblocks women encounter in the corporate and business world.

Be Prepared To Take Risks
Above all else, LuAn Mitchell is a risk-taker. Whether it's as chairperson of one of Canada's leading food processing companies, as mom to three young children or on a survival trek in the desolate Utah desert, LuAn rises to every challenge, turning it into an adventure and opportunity. As a guest of Self Magazine, LuAn completed a tough-as-nails desert survival trek that many wouldn't have dared. No food, no water, searing heat, snakes and coyotes. LuAn emerged triumphant, describing the trek as a spiritual awakening. Under the vast star-studded desert sky she faced her fears and experienced the rush of mastering a mighty challenge. Set against the landscape of her desert trek, LuAn delivers a powerful and moving message on surviving life's challenges with passion and panache.

Keep Moving Forward
There is no greater challenge for any business or organization than sustaining success in an environment that is not just competitive, but getting more hyper-competitive every day. LuAn Mitchell has been at the helm of her business, Mitchell's Gourmet Foods, when it's been near bankruptcy and when it's been wildly successful. She believes the best response in both situations is to bring a whole new meaning to education, where life-long learning and life-long adaptation are second nature to the business. That allows the business to build contemporary relationships with suppliers, customers, staff and the community that will keep the company current and successful no matter how much change swirls around it. No matter how hard you get hit, LuAn's advice is to get up and dress up - those who keep moving forward will eventually achieve their goals.

Live With Love And Laughter
LuAn believes life - and the business world - can be way too stuffy, and it's everyone's responsibility to lighten up and laugh a little. Whether it's in the boardroom or the laundry room, LuAn offers a range of ideas for injecting humor into how we live everyday life. Lightening up can also be a key strategy in handling heavy workloads and juggling - some call it balancing - home, family and work lives. LuAn doesn't believe in the conventional separation of work life and home life - her innovative approach is to involve those you love in the challenges you face at the office.

Testimonials
"Engaging the audience with her usual energetic style, LuAn Mitchell-Halter spoke at a Women of Influence luncheon in Calgary on the topic of overcoming adversity. Named Canada's top woman entrepreneur for three successive years and winner of the Leading Women Entrepreneurs of the World award, LuAn offered anecdotes on setting goals, overcoming obstacles, and living a rewarding life."
Deloitte

"I just wanted to personally thank you for the time you extended in your presentation at the Red and White Club. Over the years I have listened to many motivational and thought provoking speakers, but I must say that yours is one that I will not forget soon. I had a much needed dusting off this morning!!!! Please keep spreading the word. As a long time member of the Chamber, you should know that very few get a standing ovation. I thought the interview in the Calgary Herald was excellent. Never hurts to be told what a remarkable individual you are! I am picking up your book for both my wife and myself. I told her about you and your revelations, and am sure we will both find it enlightening."
The Cole Group
David Mierswa

David was born and raised in Wisconsin where he learned the "Hard Midwest Work Ethics." He has earned several degrees, including but not limited to: Bachelor of Business Administration from the University of Wisconsin; Master's in Business Administration from Keller School of Management, Chicago, IL; and a Law Degree from the Law School of Thomas M. Cooley, Lansing MI.

After earning his degrees, David went on to start his own successful firm, The Law Offices of David P. Mierswa and Associates, PC. He concentrates his practice to include: Contract and Commercial Law and Litigation; Residential and Commercial Law and Litigation; and Asset Protection.

Recently, David has authored an automatic real estate investment business system called, "Cruise Control II, LLC for Wealth Building, Asset Preservation, and Asset Protection."

This auto system concentrates on building wealth through real estate. The cruise control system allows its owners to focus on the "deal making" and not get caught up into wasting the most precious asset we have, TIME!! The Cruise Control seminar series is an event that teaches people entry and exit strategies for real estate using no money or little money of their own. Also, the seminar teaches strategies to preserve and protect assets from lawsuits.

Further, David owns and manages a real estate investment firm call A1 Investing, LLC. A1 Investing, LLC manages, control, and sell residential and commercial real estate in Wisconsin and in Illinois. Also, the firm specializes in real estate auctions.

David believes that his story of success rests in the beliefs of having strong work ethics; building a success team; being 110% committed to: family, friends, and business partners; and a strong belief and commitment to assisting others to obtain happiness, health, and wealth!! Above all, David believes that a person must be grateful for the opportunities that are
THE LAW OFFICES OF: DAVID P. MIERSWA & ASSOCIATES, PC
5200 GOLF ROAD, SKOKIE, IL 60077
TEL: 847-566-6294
FAX: 847-566-6304
Dr. Laurel Clark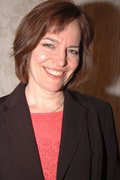 Dr. Laurel Clark is the national President of the School of Metaphysics, a not-for-profit educational and service organization headquartered in Windyville, MO. She has been teaching courses in Applied Metaphysics for 28 years. She has directed and supervised School of Metaphysics centers in Michigan, Colorado, Missouri, Kansas, Indiana, and Kentucky. Dr. Clark is a dynamic public speaker who has given lectures, workshops, and seminars to colleges and universities, professional and business groups, corporations, hospitals, hospices, and civic and social organizations since 1979. She is a certified psi counselor, an ordained minister in the Interfaith Church of Metaphysics, and devotes her life to humanitarian service. Dr. Clark is the author of the books The Law of Attraction and Other Secrets of Visualization, Dharma: Finding Your Soul's Purpose, Karmic Healing, Vital Ingredient: Healing for a Higher Purpose, Concentration, and Shaping Your Life: The Power of Creative Imagery. She is co-author and editor of Interpreting Dreams for Self Discovery and a contributor to the books Uncommon Knowledge, How to Raise an Indigo Child, Total Recall and Power of Structure.

Education
Doctorate in Metaphysics, College of Metaphysics, Windyville, MO, 1994
Doctorate of Divinity, School of Metaphysics, 1992
Certified Psi Counselor, School of Metaphysics, 1990
Qui Docet Discit (Master's), School of Metaphysics, 1986
Respondere (Bachelor's), School of Metaphysics, 1979
B.A. in Women's Studies, University of Michigan, Ann Arbor, 1978, Phi Beta Kappa

Experience
2006 – present, President, School of Metaphysics (on Board of Governors since 1982)
The School of Metaphysics is a 501(c)(3) educational and service organization with 16 branches in 10 states and World Headquarters in Missouri. Dr. Clark is a liaison with people around the world who are served by the SOM.

1979 - Present Instructor, School of Metaphysics
Dr. Clark has taught applied metaphysics courses for over two decades and has also taught healing and yoga classes. She currently instructs advanced metaphysics students and teaches teachers. The School of Metaphysics ideal is to aid any individual to become a Whole, Functioning Self. The coursework is a step-by-step practice of mental and spiritual discipline, teaching essential life skills such as self respect, undivided attention, concentration, memory, listening, imagination, reasoning, breath work, and intuition. Classes include instruction in visualizatrion, goal-setting, time management, dream interpretation, Holy Scripture interpretation, meditation, prayer, creativity, spiritual awareness, forming ideals and purposes, relaxation, re-energizing mind and body, controlling life force energies, telepathy, clairvoyance, chakras, inner level dream work, causing enlightened change. Dr. Clark has also taught continuing education classes through many universities and community colleges.

1984 - 1994 and 2002 - present Regional Director, School of Metaphysics
Dr. Clark teaches teachers and directors in School of Metaphysics centers in four cities. She supervises the opening of new branches, teaches ongoing teacher certification seminars, provides guidance and leadership training to instructors, and offers hands-on experiential training in creativity, self respect, and spiritual development.

1992 - present Ordained Minister, Interfaith Church of Metaphysics
The Interfaith Church of Metaphysics embraces the origin of all religions through understanding, teaching, and preaching Universal Law and Truth. Reverend Clark offers sermons, spiritual counseling, and officiates at marriages and other spiritual rites of passage.

1989 - present Psi Counselor
Psi counseling is intuitive counseling that uses the whole mind, designed to aid a client discover the original causal attitudes and develop creative solutions. Psi counseling is an excellent tool for those who want to discover their vocation of destiny or a higher level of fulfillment in life.

1996 - present, Mentor, Spiritual Focus Weekends
In her capacity as a minister, counselor, and teacher, Dr. Clark mentors intensive weekend sessions for spiritual transformation and renewal on the College of Metaphysics campus. These include guided meditations, instruction, and directed spiritual disciplines. Participants come from all over the world to attend.

1990 - 2001 Senior Editor, Thresholds Quarterly
Thresholds Quarterly is an educational, inspirational, spiritual and metaphysical journal that is distributed worldwide. Dr. Clark solicits and edits articles and frequently interviews prominent people for features in the journal. Some notable examples of people she has interviewed are the Dalai Lama, Dr. Bernie Siegel, Dr. Norman Shealy, and Raymond Moody.

1983 - present Intuitive Reporter
Dr. Clark serves in partnership with a conductor to provide knowledge from the inner levels of consciousness: Intuitive Health Analyses and Past Life Profiles.

1988 - 1998 Vice President, School of Metaphysics
Dr. Clark was the Vice President of the Board of Directors and supervised teachers and directors. Responsible for upholding the service ideals of the organization and making educational policy decisions. Has been a member of the Board of Directors since 1982 and was Secretary from 1990 through 2001.
Lectures and Presentations given by Dr. Laurel Clark
Following are some examples of presentations Dr. Clark has given to groups and organizations:

Powers of Ten Seminar, St. Louis University, 2007 (9.25 CEU's approved by NASW-Missouri), Oklahoma State University, Norman, OK, 2007 (approved for 10 CEU's by Oklahoma State Board of Licensed Social Workers) and Bellarmine University (Louisville, KY), 2006.

Professional Women's Alliance, St. Louis, MO, "Listening with the Heart," 2007

Anthem Blue Cross/Blue Shield, Louisville, Kentucky, "Essential Life Skills for Success," 2007

International Association of Administration Professionals, Louisville, Kentucky, "Life Skills for Success," 2007

Eli Lilly National Convention, Indianapolis, Indiana, "Essential Life Skills," 2007

Eli Lilly Home Office, Indianapolis, Indiana, "Coordinating Home, Work and Play: Essential Life Skills for Relaxation and Productivity," 2006

Borshoff Johnson Matthews, Indianapolis, Indiana, "Decluttering Your Mind: The Art of Concentration," 2006

L. Krupp Construction Company, St. Louis, Missouri, "Communication Essential for Supervisors," 2006

Semonin Realtors, Louisville, Kentucky, "A New Paradigm for Communication and Better Listening," 2006

Blairwood Country Club, Louisville, Kentucky, "The Only Diet that Works: LIFE (Love, Imagination, Forgiveness, Energy)," 2006

Spirit and Place Festival, Indianapolis, Indiana, "Peacemaking: Being a Force for Good in the World. Lessons from 5 Nobel Peace Laureates", 2005

Unity Church, Louisville, Kentucky, "How to Raise an Indigo Child," 2005

Unity Christ Church, St. Louis, Missouri, "What is Metaphysics?" 2005

Unitarian Universalist Church, St. Louis, Missouri, "Peacemaking: 9 Lessons for Changing Yourself, Your Relationships, and Your World," 2005

Joseph Beth Bookseller, Lexington, Kentucky, "Dharma: Finding Your Soul's Purpose," 2005

Barnes and Noble, Cincinnati, Ohio, "Interpreting Dreams for Self Discovery," 2005

St. Luke's United Methodist Church, Indianapolis, IN: "Seven Keys to Spiritual Friendship," 2004

"The Power of Personal Connection" seminar, Indianapolis, IN, 2004

"Developing Intuition" seminar, Louisville, KY, 2004

Posh Salon, Lexington, KY, "The Only Diet You'll Ever Need: LIFE (Love, Imagination, Forgiveness, Energy)," 2004

United Methodist Singles, St. Louis, MO, "Finding Your Soul Mate," 2003

Aegon Insurance, Louisville, KY, "Positive Thinking" and "The Creative Mind," 2003

St. Anthony's Regional Medical Center, St. Louis, MO,"The Power of Kundalini," 2003

Brotherhood of Eternal Truth, New Albany, IN, Loving Your Enemies," 2003

Unitarian Universalist Church, Indianapolis,"Dreams, Language of the Soul," 2003 Unitarian Church, Indianapolis, Indiana, "Discovering Your Soul's Purpose," 2003 Joseph Beth Bookseller, Lexington, Kentucky, "Interpreting Dreams for Self Discovery," and "Permanent Healing," 2003

Professional Women's Alliance, St. Louis, Missouri, "Essential Mind Skills," 2002 Church of Divine Science Regional Conference, "Essential Life Skills & Soul Development," 2002

Citizens Action Coalition, Indianapolis, Indiana, "Fulfilling Your Soul's Purpose," 2002 Northeastern Illinois Hospice, Chicago, "Understanding Your Purpose in Life," 2002 Barnes and Noble, Oklahoma City, Oklahoma, "Spiritual Dreaming," 2002

Barnes and Noble, Des Moines, Iowa, "The Fountain of Youth," 2002

Mensa Regional Convention, Kansas City, MO, "Developing Intuitive Potential," 2001

Millennium Health Institute, Atlanta, Georgia, "Karmic Healing," 2001

Barnes and Noble, Springfield, Missouri, "Healing for a Higher Purpose, 1999

Whole Life Expo, Chicago, IL, "Developing Intuition for Spiritual Awareness," 1997

Unity and Diversity Council World Festival, Los Angeles, California, "The Universal Language of Mind," 1996

National Seminar Tour in 15 cities: "Shaping Your Life: The Power of Creative Imagery." Dr. Clark was the keynote speaker for these seminars based on her book, 1994

Junior Science, Engineering, and Humanities Symposium, St. Louis, Missouri, "Interpreting Dreams For Self Awareness and Enhanced Human Potential," 1994

Mensa Regional Conference, St. Louis, Missouri, "Developing Intuition," 1994

Missouri State Teachers Association Convention, St. Louis, Missouri,

"Learning How to Learn: Developing Undivided Attention, Concentration, Listening, and Memory, " 1991

University of Missouri/Columbia Women's Center, "Developing Creativity," and "Finding Your Soul Mate: Keys to a Fulfilling Relationship," 1993

University of Missouri/St. Louis Women's Center, "The Power of Creative Imagination," "Interpreting Dreams for Self Awareness," and "Finding Your Soul Mate," 1992-1993

First National Bank, Columbia, Missouri, "Taking the Dis-stress Out of Stress," 1993

U.S. Department of Labor, Fort Collins, CO, "Learning to Relax for Productivity & Contentment," 1991.

Board of Realtors, Longmont, Colorado and Fort Collins, Colorado, "Using Creative Visualization for Successful Sales," and "Learning How to Listen," 1990.

University of Missouri at St. Louis, "Concentration for Reducing Stress and Better Living," and "Interpreting Dreams for Self Awareness, 1987.

United States Department of Commerce, Boulder, Colorado, "Applied Concentration and Relaxation for Bringing it All Together: Work, Family, and Home," 1986.

University of Colorado/Boulder Psychology Graduate

Department, "Interpreting Dreams for Effective Counseling and Understanding," 1986.

Win/Win Forum, Fort Collins, Denver, and Colorado Springs, Colorado, "Using Creative Imagination for Success," 1986 - 1989.

Salesmen With A Purpose, Fort Collins, Denver, and Colorado Springs, Colorado, "Developing Imagination for Awakening Creative Genius," 1988 - 1990.

Some of the other groups to whom Dr. Clark has spoken are the Denver and Aurora Police Departments; Boulder, CO Sherriff's Dept., Denver Art Museum Security Staff; University of Colorado/Fort Collins; Department of Mental Health, Colorado Springs; Colorado Springs Memorial Hospital Rehabilitation Services; Fort Collins and Denver Hospice; Chamber of Commerce, American Business Women's Association, Singletarians, Parents Without Partners, United Methodist Singles, high schools, and college classes
Brian Tracy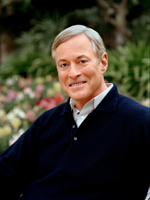 Brian Tracy - Best Selling Author & Professional Speaker

Brian Tracy is Chairman and CEO of Brian Tracy International, a company specializing in the training and development of individuals and organizations.

Brian's goal is to help you achieve your personal and business goals faster and easier than you ever imagined.

Brian Tracy has consulted for more than 1,000 companies and addressed more than 4,000,000 people in 4,000 talks and seminars throughout the US, Canada and 40 other countries worldwide. As a Keynote speaker and seminar leader, he addresses more than 250,000 people each year.

He has studied, researched, written and spoken for 30 years in the fields of economics, history, business, philosophy and psychology. He is the top selling author of over 45 books that have been translated into dozens of languages.

He has written and produced more than 300 audio and video learning programs, including the worldwide, best-selling Psychology of Achievement, which has been translated into more than 20 languages.

He speaks to corporate and public audiences on the subjects of Personal and Professional Development, including the executives and staff of many of America's largest corporations. His exciting talks and seminars on Leadership, Selling, Self-Esteem, Goals, Strategy, Creativity and Success Psychology bring about immediate changes and long-term results.

Prior to founding his company, Brian Tracy International, Brian was the Chief Operating Officer of a $265 million dollar development company. He has had successful careers in sales and marketing, investments, real estate development and syndication, importation, distribution and management consulting. He has conducted high level consulting assignments with several billion-dollar plus corporations in strategic planning and organizational development.

He has traveled and worked in over 80 countries on six continents, and speaks four languages. Brian is happily married and has four children. He is active in community and national affairs, and is the President of three companies headquartered in Solana Beach, California.

Brian is also the President of Brian Tracy University, a private on-line University for sales and entrepreneurship.
Les Brown
World Renowned Speaker
Successful Entrepreneur
Best Selling Author
Radio and Television Celebrity
A High Energy Message from Les Brown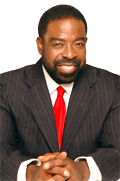 As a renowned professional speaker, author and television personality, Les Brown has risen to national prominence by delivering a high energy message which tells people how to shake off mediocrity and live up to their greatness. It is a message Les Brown has learned from his own life and one he is helping others apply to their lives.

Born a twin in low-income Liberty City in Miami, Florida, Les and his twin brother, Wes, were adopted when they were six weeks old by Mrs. Mamie Brown. Mrs. Brown was a single woman who had very little education or financial means, but a very big heart. As a child Les' in attention to school work, his restless energy, and the failure of his teachers to recognize his true potential resulted in him being mislabeled as a slow learner. The label and the stigma stayed with him, damaging self-esteem to such an extent that it took several years to overcome.
Passion to Learn and His Hunger to Realize Greatness
Les has had no formal education beyond high school, but with persistence and determination he as initiated and continued a process of unending self-education which has distinguished him as an authority on harnessing human potential. Les Brown's passion to learn and his hunger to realize greatness in himself and others helped him to achieve greatness. He rose from a hip-talkin morning DJ to broadcast manager; from community activist to community leader; from political commentator to three-term legislator; and from a banquet and nightclub emcee to premier keynote speaker.

In 1986, Les entered the public speaking arena on a full-time basis and formed his own company, Les Brown Enterprises, Inc. The company provides motivational tapes and materials, workshops, and personal/professional development programs aimed at individuals, companies, and organizations.
Award Winning Speaker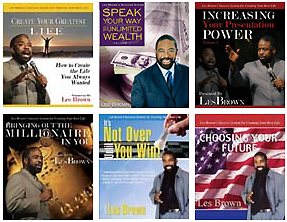 In 1989, Les Brown was the recipient of the National Speakers Association's highest honor: The Council of Peers Award of Excellence (CPAE). In addition, he was selected one of the World's Top Five Speakers for 1992 by Toastmasters international and recipient of the Golden Gavel Award.

In 1990, Les recorded his first in a series of speech presentations entitled You Deserve, which was awarded a Chicago-area Emmy, and became the leading fundraising program of its kind for pledges to PBS stations nationwide.

Best Selling Author and Celebrity
Les Brown is an internationally recognized speaker and CEO of Les Brown Enterprises, Inc., he is also the author of the highly acclaimed and successful books, Live Your Dreams, and newly released book, It's Not Over Until You Win. Les is the former host of The Les Brown Show, a nationally syndicated daily television talk show which focused on solutions rather than problems.

Les Brown is one of the nation's leading authorities in understanding and stimulating human potential. Utilizing powerful delivery and newly emerging insights Les' customized presentation will teach, inspire, and channel your audience to new levels of achievement.
Darren Jacklin
Darren Jacklin is called a Mega Manifestor. Tell Darren what you really, really, REALLY want in your personal or professional life and he can show you how to get it!

For more than a decade, Darren Jacklin has dedicated his life to discovering the most advanced principles for producing accelerated change.

A world-class professional speaker, corporate trainer, and author he has motivated and inspired personnel from more than 130 Fortune 500 companies such as Microsoft, AT&T, Black & Decker, Barclays Bank, Air Canada, as well as high school and professional athletes from more than 36 countries. His goal is to increase performance and production and to achieve more rounded, successful lives through a cooperative environment.

Darren's humanitarian efforts have lead him to join forces with his friend Caleb Espinoza, to found a unique educational project in Peru. Both of them are currently working arduously in establishing a non-profit society to build a higher educational centre in the central region of Peru. The project will be complete by Thursday, March 01, 2012.

Darren is in high demand internationally and also appears regularly on television and radio talk shows. His passion lies in enrolling people in the possibilities of creating their new future by stepping up to committing and taking massive action in their lives.

If you can tell Darren what you really want in your life. He can show you how to get it.

Darren plans to personally impact more than 100 million peoples' lives by the year 2020.

For more information, or for one-on-one coaching, please contact Darren.


More Testimonials

"Darren Jacklin is the real deal. In a sea of people "talking" about integrity, authenticity, showing up and taking action there is no one... I mean no one, that can bring it like he does. Darren brings heart and soul to every action he takes. If you want to experience your life ignited, just be in the same breathing space as he is..."

Tanja Diamond CH.t, NLP, ACTE
www.TheTantraTeacher.com


"A rare find. This is a simple way to describe Darren Jacklin. With a sincere and joyous heart, he serves his community and all those he comes across through his ability to master the exchange of information and energy. Darren's idea parties help to make people's dreams become a tangible reality. He does this by harnessing the connections, resources and generosity of a diverse network of people, letting the magic of this work for itself. This positively and profoundly impacts not only those directly involved, but the greater population as a whole. Darren helps to bridge the gap between separation and unity, impossibility and possibility, and helps make the difference between someone attempting to achieve their goals, and actually doing it. Perhaps more than anything, Darren's idea parties widens our ability to give and receive, which can't help but to grow us all in amazing and wonderful ways."

Jennifer Fletcher
Registered Holistic Nutritionist
Intuitive Body Worker
Sunshine Coast, British Columbia, Canada


"I attended an Idea Party Event™ put on by Darren Jacklin and I was blown away by how easy it is to make anyone's dream come true. Darren truly is a master of manifestation. In a matter of a few hours I saw Darren help people make their life long dreams come to an immediate reality. His technique is quite amazing because he shows us how easy it is to network with others and really become clear with what we want in life. This involves discovering what we are passionate about and taking steps to achieve it. He helps us in overcoming any obstacle that may get in the way and he shows us why we no longer need to feed into the many excuses that have held us back in our life.

Darren, I would like to personally thank you for being a true inspiration in my life. Since attending your Idea Party Event™ my business has now expanded from just another Bed and Breakfast on the Sunshine Coast, to a full service Retreat Center that offers holistic workshops, private business getaways, shamanic ceremonies, and all inclusive men and women's retreats.

Darren, keep on doing exactly what you do as it helps our planet shifting in so many positive ways."

Chris Fletcher, Owner/Operator
Halfmoon Haven Private Beachfront Retreat and Spa
Halfmoon Bay, Sunshine Coast, British Columbia, Canada
http://www.halfmoonhaven.com


"Darren Jacklin had me share my vision for increasing love for whales worldwide with an audience I barely knew. Person after person offered immediate tangible assistance – donations, coaching, help with travel to the Tonga humpback whale swim, connections, ideas, free web hosting, website construction, and more.

I was moved to tears by the response and challenged to open deeply to receive. Most of all, my heart was convinced that the Love the Whales vision can become reality. Strong support to give one's heartfelt vision to the world is the most amazing gift I can imagine. Darren's giving heart opens everyone he meets to participate fully in the joyful flow of giving and receiving.

Darren's idea parties are life changing – be there!"

April Martin
Mukilteo, Washington USA
www.lovethewhales.com


"Wow!!! Where do I begin? Darren Jacklin you have changed my life in so many ways. When I first met you I was honestly scared of you because I was a struggling, single parent, mom living on welfare. You believed in me when so many others turned their back on me and said, "You will never amount to much in your life you will always be on welfare". You gave me a hand up not a hand out. You helped me to adjust my mindset. You helped me to set written specific goals that could be accurately measured. You helped me to attract positive mentors & role models into my life. Through your workshops, I have now created new associations with new friends who are high level thinking people who don't just talk about things they actually take massive action and make things happen. You always kept telling me that when I really know something is when I live it because talk is really cheap. I was really scared inside myself to make these changes but you kept on saying Lisa "Trust the Process" remember a beautiful butterfly must struggle inside the cocoon before it can fly.

Now I really know what it is like to have self confidence and to really believe in myself. Today I earn a high six figure income as a professional realtor. I now live my life everyday with passion and purpose. I am helping so many others to see the potential that is sleeping inside of them. Thank you for making a difference in my life."

Lisa Milligan
Century 21 Real Estate Executives
Vernon, British Columbia, Canada (The Okanagan Valley)
http://www.okanagandreams.ca


"As a professional speaker and entrepreneur, I attended Darren's Idea Party Event™ Event™ thinking it would be a great evening of networking. When I network, I think about what I can offer people, what I can give them. What I was surprised at, was that I was not comfortable with receiving! Despite this resistance, within 5 minutes, Darren asked me a series of questions that revealed my big dream of having a spiritual conference that unites people of all faiths and traditions, which quickly led him to put together a team of 7 volunteers at the Idea Party Event™ who wanted to help me make it happen ... NOW! It has been 3 months since the Idea Party Event™, and we have a graphic designer, website guru, business consultant, budget expert ... the list goes on, of people who have volunteered to make the conference a reality. I highly recommend Darren's Idea Parties and whole heartedly endorse as walking his talk. He's the real deal!"

Karen McGregor
Vancouver, British Columbia, Canada
http://www.powertospeak.com


"Every entrepreneur experiences "Aha" moments along the way as they develop and grow their skills. For me, The Idea Party Event™ Event™ was one of those moments. I've taken Darren's teachings and after implementing them in my business and life, I have manifested amazing success and opportunities. Less than six months from my first Idea Party Event™, here I am planning my retirement and finanical freedom party for later this year. Thanks Darren, you're one of those people that's helped me along the way and if it wasn't for you, I'd never have gotten to this point. If I can do anything to help with your mission, I'd be honored."

Mr. Jeff Schneider, Director,
Building Better Communities Fundraising Initiative,
Edmonton, Alberta, Canada
http://www.bbcfund.com


"If you are currently not living the life of your dreams, then I suggest you attend the next Idea Party Event™ Event™! These powerful manifestation events will capture your attention and re-focus it directly on the path to more..more happiness, more passion, and more prosperity in your life! Darren's passion and focus leads to an experience that catapults people directly into creating exactly what they have always desired! This may just be the answer to the exact question you've been secretly asking."

Mr. Len Wright,
Conscious Entrepreneur and Co-Founder of
http://www.TheManifest-Station.com


"After attending the Idea Party Event™ Event™, and sharing my biggest dream to be a country singer, I met with a record producer, a country singer, formed an amazing mastermind group, got a free photo shoot from a great friend and talented photographer, found 3 perfect songs for my first album, purchased my domains, received an email from Momo of The Momo Zone - who is an amazing man and inspiration who helps people using YouTube to achieve their dreams, recorded a 3 song demo CD, sent off my first Electronic Press Kit (EPK) to Big Valley Music Festival in Camrose, AB Canada., met Scott Evans,one of the executive producers of the hit movie "Pass it On", and best of all, I got the most amazing support,encouragement and help from Darren Jacklin himself! His work has completely changed the direction of my life in less than 2 months! I'm living my dreams, doing what I love, helping others achieve their dreams - all because I went to the Idea Party Event™ Event™ and took action! Thank you Darren!!!"

Pauline Lee
Edmonton, Alberta, Canada
http://www.paulinelee.com


"I have not a person who more sincerely, energetically, and passionately wishes to help others achieve their goals and create for themselves a fulfilling existence than Darren Jacklin. He has taught me a great deal about the value of contributing to other's lives."

Mr. Jeremy P. Yates
Attorney at Law
Ascension Law Office, PLLC
Seattle, Washington USA


"If you get just one idea or meet one new person it is well worth your time. I got several of both."

Mr. Terry Tillaart, MBA,
Toronto, Ontario, Canada


"Opportunity and Confidence: That is what you'll find at an "Idea Party Event™ Event™". You will be given the opportunity to share your experience and knowledge with appreciative people. You will also have the opportunity to humble yourself (it is much more rewarding that it sounds) by sharing your passion and needs with the group. Your confidence will build by: having others value and seek out your expertise, and by having people support you in your passion and needs. Both open your eyes to the possibilities, and the encouragement to get there. Opportunity + Confidence = Results"

Mr. Michael Fox (Consultant)
Investors Group Financial Services Inc.
Vernon, British Columbia, Canada


"Think of a man who is fun, interesting and interested; who lives in integrity - courageously going for what he wants. Driven by his passion to make a real difference to many he stops at nothing to achieve his vision. This is Darren Jacklin and his contribution, support and love have helped me attract beautiful life transforming situations I'd never expected or envisaged. I cannot promote him highly enough!"

Nyali Muir
London, England UK


"I am 61 years old and have been in the workforce since 1965. This course proves you can teach an old dog new tricks."
D. Horner
Thornbury, Ontario, Canada


"Darren Jacklin is truly amazing. I think everyone should consider to attend this type of seminar for personal and professional development. It gave me a wide perspective on tools, strategies and tips to be a better person on all levels. Thank you Darren."

Arlene Kenny
Moncton, New Brunswick, Canada


"Darren has a great message to share and has created a revolutionary way of bringing together entrepeneurs together in a way that serves everyone's needs. From Darren, I have learnt that coming from a place of contribution is the most rewarding way to do business. I highly recommend that you attend!!"

Mr. Dipesh Tailor,
Life and Business Coach
Vancouver, British Columbia, Canada


"I came to an Idea Party Event™ not knowing what to expect with an idea that had been with me for a couple of years. Even though I believed in my idea, I was a little scared about sharing it with people who I did not know personally. I was also a little excited because I knew that this event came into my life at the right time and for the right reason. I felt like a student presenting an idea to the class. After presenting my idea, I was bombarded with questions. It was amazing, all these great questions that I hadn't even asked myself yet! The brainstorming session increased my resolve and confidence in the idea. Seeing the others present their ideas also motivated me to act on my own idea.

Every one of us has had an idea that with a little help could come to fruition, and this is exactly what an Idea Party Event™ is about: answers to your questions, solutions to your problems, and motivation for your actions in a great atmosphere that is also wonderful for establishing connections and friendships. Whether you are a layman, or a professional, I highly recommend an Idea Party Event™ Event™ to you."

Jag Basran
Business Owner
Kelowna, British Columbia, Canada


"Darren Jacklin and the "Idea Party Event™" changed my life. I attended the Idea Party Event™ with my wife because she asked me to go with her. I had no idea what I was getting myself into, and I did not really want to be there. As the time went by, I became more and more interested, and I found myself participating and enjoying myself. By the end of the day, I not only had a goal that I wanted to achieve, I also gained something I have never really had before. I suddenly had passion and excitement in my life, and I believe I also discovered my life purpose that day. Darren Jacklin and the Idea Party Event™ helped me to focus on what was really important to me, and helped bring to the surface the passion and excitement that was inside me all along. I was too caught up in my daily grind to realize it on my own. Also, a big part of me had always believed my true goal in life would never be achievable so why bother even thinking about it. Darren Jacklin showed me that it is indeed possible to achieve my dreams and goals. I have since created an action plan on how to achieve my goals and I am well on my way to having my dreams come true."

Fran Mawson
Edmonton, Alberta, Canada
Stephen Pierce

As a kid, Stephen Pierce grew up on the cruel streets of Washington DC. Having dropped out of high school, he was hanging with a bad crowd. Having blown every opportunity given him, he had very little to look forward to. His future looked grim and hope was all but gone. The turning point in his life came when one day he was in the wrong place at the wrong time; he took a bullet in the leg. It was then and there he took stock of his life and his future and made the decision to do something about it. When he first started on the Internet, he didn't even own a computer. With no training on the computer and no one to guide him, his efforts were all trial and error. Some how he suddenly managed to make it all come together. On the verge of bankruptcy two times over, it seemed like overnight he was making over a half a million dollars in one year. That was just scratching the surface, because today his companies gross over ten million dollars a year.

Since making his dreams come true with Internet Marketing, he has striven to teach others how to achieve their goals and dreams on the Internet. He is a firm believer in the old adage "you get back more than what you gave." To anyone that will listen and heed his advice, he is willing to be their guide through the maze of Internet Marketing.

Stephen now lives the dream that he teaches his students around the world with his wife and business partner Alicia just outside of Dallas, Texas in a beautiful 12,000 sq. ft. home. It is the perfect home and workspace for the Ultimate Internet Entrepreneur! They love to travel the world and share the message and concepts to create wealth selling on the Internet!

www.stephenpiercelive.com
Debbie Allen
Most speakers deliver a message...
Debbie Allen, CSP delivers PROVEN RESULTS!
What you want to happen when a speaker finishes their presentation is to hear your clients or attendees say how excited they are to implement the ideas and strategies the speaker had to share. This is what really makes an impact on them… and this is what Debbie Allen strives for during her dynamic presentations.
Practical sales and marketing strategies
that inspires audiences to take immediate ACTION!
Each presentation is tailored to fit your specific needs. Debbie focuses on helping your attendees overcome current industry challenges and personal obstacles that may be holding them back from reaching their peak potential. This is different for each organization, and that is why no two presentations are alike.
"Debbie Allen is an Inspirational Powerhouse!"
- Gregory Reid "The Millionaire Mentor"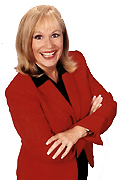 Debbie Allen, CSP "The Shameless Success Expert" is one of the world's leading authorities on sales, marketing and effective self-promotion. Her contagious enthusiasm inspires others to move past limited personal beliefs that may be holding them back from reaching their peak potential in business and in life. Audiences quickly relate to her down-to-earth, charismatic, fun and positive presentation style. Teamed up with her extensive business wisdom and innovative business skills, Debbie Allen makes a great choice as a motivational business speaker. Diverse audiences include franchises, sales organizations, business meetings, retail, mortgage, real estate and women's conferences.

As an international business speaker for 13 years, Debbie Allen, CSP has presented to thousands of people in 11 countries around the world. She is one of less than 10% of professional speakers worldwide to have achieved the honor of Certified Speaking Professional by the National Speakers Association and International Speakers Federation. As a highly successful business owner herself, she received the prestigious Blue Chip Enterprise Award for overcoming business obstacles and achieving fast business growth by the National Chamber of Commerce.

She has been an entrepreneur since the young age of 19. Since then she has built and sold numerous highly successful companies including a car rental business, 2 mini-storage facilities, 3 retail stores, professional speaking business, publishing company, information marketing business, real estate investment firm and a wealth building event business.

Debbie now shares her impressive business wisdom, innovative marketing strategies, proven sales tips and business growth systems around the world. She is also the author of five books on business and personal development including her bestsellers, Confessions of Shameless Self Promoters and Skyrocketing Sales. Both books have been published by major publishing houses and in numerous languages around the world. Her expertise has been featured on dozens of radio talk shows and publications including, Entrepreneur, Selling Power, and Sales & Marketing Excellence.

She has shared the platform with Tom Hopkins, Jack Canfield, Loral Langemier, Barbara De Angelis, Stedman Graham, John Gray and many other celebrity speakers.


Debbie Allen is Featured in 4 Powerful Motivation Movies Including

The Opus, Pass it On and Windows on the Secrets of Success

and The Compass (Release February 2009)

(Click on the links above to watch the movie trailers)
Click Here to View all Presentation Topics and Full Page Marketing Descriptions

Check Debbie's speaking schedule for availability.
What Satisfied Clients Have to Say about Debbie Allen's Keynote Presentations and Seminars:
"Debbie's energetic and informative message had our students hanging on her every word. She was a HUGE hit with attendees!"
- Laura Oien, President Tom Hopkins International
(Keynote at the famous Sales Mastery Event)
"One of America's greatest business speakers"
- Matthew MaNashes, National Paddle Sports Association
"Debbie is a real pro! She went above and beyond the call of duty by doing onsite research to learn more about our industry before her keynote presentation. She then tailored her presentation to fit the needs of our organization and our clients perfectly. I highly recommend her!"
- Rhonda McCarthy, On Rite Hair Loss
"The feedback from our attendees was outstanding! Debbie Allen was the BEST keynote speaker we have had in the past 10 years. Her energy and style were first class and the content perfect."
- Becky Naugle, University of Kentucky
"Debbie is incredibly organized, professional and best of all nice to work with. I especially appreciated her extra efforts during the planning stages by offering great advice and support to our suggestions. She went the extra-mile while consulting with our suppliers and interviewing our best customers."
- Mary Wruck, Director of Marketing for MacPherson's Artcraft
"It was a wonderful experience working with Debbie Allen. Even after the seminar was over, she took the time to brainstorm with us on how we improve our marketing and seminar attendance. We greatly appreciate her professionalism, positive attitude, enthusiastic commitment and willingness to share. We look forward to establishing a long-term collaboration with Debbie!"
- Delphine Ang, Partners Conference & Event Management of Singapore
"Debbie's keynote presentation helped to make our convention a huge success! In fact, it was voted one of our best conventions yet, and Debbie's sparkling personality certainly had a lot to do with it! Her dynamic presentation style, wealth of wisdom and enthusiasm for our industry made for a winning combination."
- Paul Vonk, Green Industry Council of South Africa
Download Debbie Allen's One Sheet Brochure
Mark Victor Hansen
Mark Victor Hansen Author & Professional Speaker.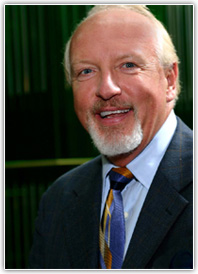 With his endearing charismatic style, Mark captures his audience's attention as well as their hearts. With his one-of-a-kind technique and masterful authority of his work, time and again he continues to receive high accolades from his audiences as one of the most dynamic and compelling speakers of our time.

The Chicken Soup idea was just one of many that has propelled Mark into a worldwide spotlight as a sought-after keynote speaker, best-selling author and marketing maven. His credentials include a lifetime of entrepreneurial success, in addition to an extensive academic background. He is also a prolific writer with many popular books such as The Power of Focus, The Aladdin Factor, Dare to Win and others. Mark has also made a profound influence through his extensive library of audio programs, video programs and enriching articles in the areas of big thinking, sales achievement, publishing success and personal and professional development.

His new book The One Minute Millionaire: The Enlightened Way to Wealth is destined to inspire the creation of one million new millionaires this decade. He co-authored this book with Robert G. Allen (best-selling author of Nothing Down, Multiple Streams of Income and Multiple Streams of Internet Income) published by Harmony Books, a division of Random House Publishing.

His energy and exuberance travels still further through mediums such as television (Oprah, CNN and The Today Show), print (TIME, US News & World Report, USA Today, The New York Times and Entrepreneur) and countless radio and newspaper interviews as he assures our planet's people that "you can easily create the life you deserve."

Mark is the founder of MEGA Book Marketing University and Building Your MEGA Speaking Empire. Both are annual conferences where Mark coaches and teaches new and aspiring authors, speakers and experts on building lucrative publishing and speaking careers. p> He is also known as a passionate philanthropist and humanitarian, working tirelessly for organizations such as Habitat for Humanity, American Red Cross, March of Dimes, Childhelp USA among others.

In the year 2000, The Horatio Alger Association of Distinguished Americans honored Mark with the prestigious Horatio Alger Award. Each year, this association honors American leaders who personify the virtues and principles inherent in the success stories written by 19th century American author Horatio Alger, Jr. As an award winner, Mark's extraordinary life achievements stand as a powerful example that the free enterprise system still offers opportunity to all. In 2000, Northwood University honored him as the Outstanding Business Leader of the Year. In 2002, The University of Toledo presented Mark with an Honorary PhD in Business Administration and established the Mark Victor Hansen Entrepreneurial Excellence Fund, that will help shape the minds of future business leaders and assist in the development of the faculty who will teach them.

Mark serves as of Chief Executive Officer of M.V. Hansen & Associates, Inc., Co-Founder of Chicken Soup for the Soul Enterprises, Inc and President of One Minute Millionaire, LLC.

Mark Victor Hansen is an enthusiastic crusader of what's possible and is driven to make the world a better place.
Ray Burchette
CEO - Intuitive Performance

Our Beliefs
Our training is based on the accepted belief that the strength of any relationship is dependent upon the '3 C's': connection, creditability and contribution. We must believe that we are connected to a creditable entity (individual, organization or cause) that values our contributions before we fully commit to a productive relationship.

The '3 C's' are best achieved by guiding individuals through progressive realizations utilizing AP's Intuitive Performance Training. Intuitive cultures emerge as groups of individuals work together to create an environment rich in the '3 C's'. Intuitive cultures optimize performance by creating the transparency that unites and integrates the skill, knowledge, and resources of an organization and its workforce. Individuals and organizations committed to actively promoting intuitive function are securing significant competitive advantages and ensuring their long-term viability.

Our Promise
Our training and management solutions will empower your workforce to perform beyond expectations by becoming more engaged. Employees will develop greater awareness for their professional environment and personal potential: resulting in more timely and informed decisions and significantly more productive interactions with others.
Steve Anderson
Business Coach
President, Ascend Technologies International

I started my career as a financial advisor with a firm in Salt Lake City in 1987, I worked there for 10 years, during that time I learned the importance of having a financial plan and sticking to it. Some of the wealthiest people I worked with understood that, and had the financial freedom that I wanted. As I worked with clients I also realized that most people did not have a plan in place, and that the opportunity to help people in this area was unlimited.

I also realized that most of the wealthiest people I worked with were business owners, and I knew that at some point I would have to start a business. I joined a few different Network Marketing companies, and was lucky enough to find a great company at the right time, within about a year I was able to replace my income, then double and triple it within a few years. I have been helping people set up their own home based business's now for over 20 years, I believe that everyone should have a business, for many reasons, but it all goes back to planning. To be successful financially, you have to plan, and stick to it.

I started Ascend Technologies Intl. in 2004 with the goal of helping people set up a basic financial plan. We focus on Building Wealth, not just getting out of debt. These are our 4 key principles:

1) Eliminate Debt in around 1/3 the time. 10 years vs 30 years.
2) Save money by setting up a spending plan, save every month.
3) Pay less tax – set up a home based business and understand the tax deductions.
4) Make more money with a business, and have a plan to manage it.


Our financial software helps our clients understand how to pay off all of their debts in around 10 years, potentially saving them hundreds of thousands of dollars in interest. This one principle could change their whole financial future. As people use all of these strategies each month, they can eliminate their debt faster, and begin saving more money every month. We have to be on the right side on interest… Earning It, Not Paying It.
Mike Lathigee
Michael Lathigee is the Chairman and CEO of the FIC Group of Companies. Since its inception in 2001, his organization has focused on investments in the highest yielding sectors of the market: Uranium, oil, gold and Alberta real estate. Returns have consistently outperformed the markets and generated impressive profits. The organization now has almost 6,000 members and over $120M in assets. Prior to Michael's involvement at the FIC Group of Companies, he held directorship appointments and executive level positions at several public companies. Michael is also the Chairman of United Animal Resource Foundation, which focuses on the humane treatment of all animals.
The Freedom Investment Club (FIC)
Founded by Michael Lathigee in 2002, FIC has become the largest investment club in North America offering a unique blend of hands-on learning in the areas of finance, due diligence and investment strategies, designed to help investors gain the skills vital to making solid investment decisions.
With Michael's guidance, his Club has widely outperformed the markets and is consistently in the Top One Percentile of all actively managed funds in North America. Learn more about the Freedom Investment Club.
Empowering Investors Across North America
Backed by a proven track record of success in financial forecasting, Michael provides insight to investors on a monthly basis, delivering an outlook of the latest trends, economic developments and geopolitical events around the world. Michael's monthly webcast, the Economic Outlook, is voted as one of FIC's most valuable resources and has helped countless investors achieve financial success. Learn more about Mike's Economic Outlook.
InvestFest Annual Conference
Michael Lathigee is the founder and main host of InvestFest, an extraordinary conference that attracts financial analysts, investment specialists and investors from around the world. Speakers are by special invitation only and include top leaders in Business, Economics, Finance, Management, Real Estate, Motivational Training and much more.
United Animal Way
Michael is the founder of United Animal Resource Foundation, a charity that strives to reduce pain and suffering of animals in labs, zoos and circuses through relocation (e.g. sanctuaries and re-introduction into the wild). The organization does this by providing donated funds to support various animal relocation projects throughout the world.
Greg Reid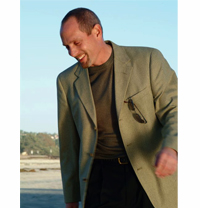 Filmmaker and Motivational Speaker Greg S. Reid is a best-selling author, entrepreneur, and the CEO of several successful corporations, who has dedicated his life to helping others achieve the ultimate fulfillment of finding and living a life of purpose.

Reid's work has been published in over 30 books, 12 of which became bestsellers, and 8 went on to become #1 bestsellers, his books can be found worldwide.

His most popular titles The Millionaire Mentor, (translated into 9 languages) and Positive Impact, (Barnes and Noble #1 best seller) teach the principles he learned from his mentors: to achieve extraordinary success one must first help others succeed.

His unique style has made him a highly sought-after keynote speaker for corporations, universities and charitable organizations. His community involvement has earned him recognitions from the white house when former president Bill Clinton commended him for his assistance in shaping young minds through a local "Mentorship" organization.

In a letter to Greg, Clinton said:

"Making your own outstanding contributions…you have devoted your time, talents and energy to fulfill America's bright promise for all our people,"

A native Californian, Reid is the founder and former CEO of Work$mart, Inc. an innovative advertising firm that he sold in 2004 in order to pursue his dream of making a mark in the personal development industry.

Currently he is the CEO of three rapidly growing corporations in San Diego, WISH Entertainment, Inc. a multi media production company responsible for the creation of the international Pass It On Movement www.PassItOnToday.com, The Millionaire Mentor, Inc. www.MisterKeynote.com, which produces motivational seminars, and Muy Fina, Inc. www.Muifina.com a men's dress wear design and production company. Greg is also co-owner of BASIC, the hottest new restaurant in downtown San Diego and a partner in GBKpromotions, Inc. www.gbkevents.com a Los Angeles based company that supplies celebrities with "Gift Bags" at red carpet events.

Greg is a board member of Executive Books www.executivebooks.com, a printing and distribution company which has distributed over 50 million books worldwide and he also sits on the board of directors for the EOT in Ontario Ca., a mentoring program that teaches youth to use their talents in order to improve their lives.

He also serves on the board for PhotoCharity, a non profit organization that helps provide shelter for homeless teens in San Diego.
Michelle Humphrey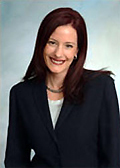 Business
Effortless Living Institue
John Assaraf
Best Selling Author & Professional Speaker

For over 25 years, John Assaraf has been seeking and finding the secrets to success—both in business and in life.

John Assaraf is a two time New York Times bestselling author, lecturer, business growth expert and entrepreneur.

His expertise for achieving the psychology and strategies for success in life and business has him as a frequent guest on Larry King Live, Anderson Cooper 360, The Donny Deutsch Show, Ellen DeGeneres and numerous radio and print media worldwide.

John appeared as one of the featured experts in the movie "The Secret" which he helped launch into a worldwide phenomenon and in the PBS special "Quest for Success" with the Dali Lama and Richard Branson.

In the past 25 years, he has grown four multimillion dollar companies and his current company OneCoach has helped over 5000 small business owners' increase revenues profits and value.

His first book, "Having it All", made it to The New York Times and The Wall Street Journal bestseller lists. In 2008, his Second Book "The Answer, Grow any business, achieve financial freedom and live an extraordinary life", also became a runaway hit making it to New York Times and Wall Street Journal bestseller lists with 60 days of it's release, go to www.readtheanswer.com.

His business passion is OneCoach, a company dedicated to helping small business owners and entrepreneurs grow their businesses so they can live extraordinary lives.

John resides in Southern California and his passions are spirituality, his family, traveling, cooking, exercise, and making a significant and positive impact in the lives of others.
Niurka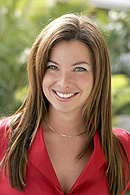 Niurka's life is the story of tenacity through tribulation resulting in massive triumph. She is one of the youngest, most successful and dynamic speakers, entrepreneurs, authors and healers in the mind-body-spirit community. Her message comes straight from the heart into the soul.

Niurka went from living out of her car as a teen dropout, selling gym memberships, water filters and knives door-to-door to earning over $100,000 a year by age 20 as the #1 corporate trainer for Anthony Robbins. She teaches from real world experience, using the same principles that transformed her past of pain and struggle into a life of passion, purpose and service.

Niurka's commitment to create a life of success and fulfillment inspired her to study, understand and teach profound and practical wisdom. She has invested over 15 years researching and practicing the most powerful strategies in business, leadership and sales, as well as studying and integrating the great spiritual teachings, psychological frameworks, cognitive science studies, quantum mechanic theories and the most insightful philosophies from around the globe.

Niurka has worked with the most influential masters in the areas of business, health, wealth, relationships and spiritual fulfillment. For over four years she studied directly with Anthony Robbins. She has shared the stage with Robbins, as well as spiritual teachers including Dr. Michael Beckwith, Deepak Chopra and Marianne Williamson, business leaders like John Maxwell and Jeffrey Gitomer, personal development coaches like Mark Victor Hansen and Denis Waitley, health experts including Bill Phillips and relationship gurus such as John Gray.

Now Niurka has synthesized her accumulated wisdom into one discipline – Supreme Influence. This work offers resources to move beyond fears and limitations, guiding people to create the life of their dreams through the awesome power of language, communication and influence. Niurka has shared Supreme Influence with millions for the purpose of creating global transformation through inner evolution. Her company, formed in 2000, has generated millions by teaching these universal principles to individuals and corporations.

Niurka brings Supreme Influence into organizations to radically enhance their internal and external communication. Her work has been known to increase an organization's productivity by as much as 30% or more in the first 60 days. She specializes in organizational behavior and communication, Management by Values, leadership, sales mastery, team building and world-class service.

Niurka is a certified Master Trainer of Neurolinguistic Programming and a member of the American Board of NLP and Hypnotherapy. She uses her expertise in NLP alongside Hypnosis, Timeline Therapy, Pranic Healing and other disciplines to produce positive results for her clients. Her therapeutic strengths include guiding her clients to move beyond depression, addiction, traumas, phobias and disempowering habits. Niurka certifies students in Supreme Influence and NLP through her advanced curriculum, Supreme Influence into Action. Her book, Supreme Influence, was published in 2009
Omar Periu
Wealth Trainer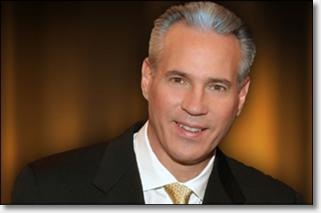 Omar Periu is a man of power whose life story is truly remarkable. Omar is more than a motivator; his peers refer to him as the "The Master Motivational Teacher." Possessing an indefinable quality of magnetism, Omar brings audiences to their feet. Although the terms "dynamic," "high energy", and "super achiever" all describe Omar Periu as he is today, they aren't exactly the words which portrayed the results accomplished early in his career.

Omar Periu and his family fled Castro's regime when he was only seven years old. They arrived in Miami, and his family had no money, no other relatives or friends in America and nothing but the clothes on their backs. Thus began Omar's journey of success in the land of freedom and opportunity.

Enduring the taunting of other children, the cold winters of Illinois and the obstacle of language barriers, Omar made a conscious decision to press on towards his tender dreams of personal achievement. His father, reading from a tattered Spanish copy of Dale Carnegie's book, "How To Win Friends and Influence People", taught Omar one of the greatest lessons in life, "It doesn't matter who you are, where you're from or what color you are, you can do anything you put your mind to."

Initially, Omar had little understanding of success and its outcome. However, after studying the masters, and observing the difference between the performance of top achievers, successful entrepreneurs and those barely squeaking by making a living, Omar developed "The Investigative Selling Principles" and "From Management to Leadership" skills. With their implementation is his own career it wasn't long before Omar became one of the top professionals in his field.

His tremendous successes lead him to becoming a self-made multi-millionaire before the age of 31, owning some of the most profitable health clubs, sports medicine facilities and many other entrepreneurial successes in the United States. From his modest beginnings as a take-it-on-the-chin salesperson, Omar knew the pain of sales rejection and failure. He also discovered the high of mastering sales presentations, sophisticated closing skills, the power to influence and persuade and most importantly, he is now teaching these unique success and investigative principles to salespeople, entrepreneurs and leaders all over the world. Like Omar's experience, having internalized these principles, his students are now reporting their greatest triumphs ever!

Omar's content is fresh and inspiring, his presentations impeccable, and his story unforgettable, now referred to as the number one "how-to" Motivational Teacher in America, a world-traveled speaker who has spent over a decade educating salespeople, leaders and entrepreneurs world-wide. Omar has personally delivered more than 5,000 seminars, workshops and training programs. He has trained more than two million people in more than two-thirds of the Fortune 500 companies. He has been a featured speaker at events with superstars Zig Ziglar, General Colin Powell, President Ford, Larry Bird, Harvey Mackay, Jim Rohn, Terry Bradshaw, Paul Harvey and Lou Holtz, among others. He is a member of the National Speakers Association and has been inducted into the prestigious International Platform Association.

Through hard work and determination, Omar became recognized as a highly professional salesperson, leader and entrepreneur and you can do the same. He is committed to helping people like yourself achieve their full potential through mastering "The Investigative Selling Principles", "From Management to Leadership" skills and his outstanding "Success Strategies."
Tony O'donnell
Wealth Trainer -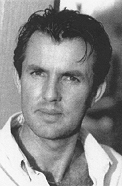 TONY O'DONNELL M.D. was born into a family of 11 children in Donegal, Ireland. He lost his father to heart disease when he was 21 and 4 other members of his family (including his fiance) to cancer. These traumatic experiences motivated him to take charge of his own health and to help others lead healthier lives. Tony's mission in life is to love, care, share and to help others understand what quality living is all about.

Tony graduated with a B.A. in Engineering from the University College in Galway, Ireland. Later, he studied at the British Homeopathic College in London, England and received 2 Degrees, one as a Certified Herbalist and the other as a Naturopath. He also received a Degree in Ireland as a Certified Nutritionist.

He came to the United States and became the Vice-President of a major nutritional corporation. Additionally, he has been the formulator of leading vitamin products. including the top seller Radiant Greens. He has also written articles on health for many publications and his first book called Miracle Superfoods That Heal has been recently updated.

Back in Ireland, Tony hosted a weekly radio show that ran for 6 years. Today, in the United States, he can be heard daily on 800 radio stations across the country. Tony is the featured Naturopathic Doctor on Channel 3 in Phoenix, a CNN affiliate. He also hosts and produces his own cable TV show on Adelphia Cable. Tony is the only Naturopathic Doctor in America who actually shows, on television, the therapeutic benefits of raw herbs.
ROBERT ALLEN
Co-Founder of Enlightened Wealth Institute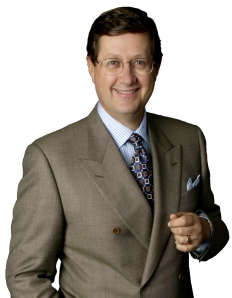 Robert G. Allen is one of America's most famous and most influential financial advisors. After graduating with an MBA from Brigham Young University in 1974, Allen began his real estate investment career and turned his successful experiences into the #1 New York Times bestselling book, Nothing Down. He followed that success with 4 other major New York Times bestsellers; Creating Wealth, Multiple Streams of Income, The One Minute Millionaire and Cracking the Millionaire Code. His latest book with co-author Mark Victor Hansen is Cash in a Flash: Fast Money in Slow Times. He has appeared on hundreds of programs including Good Morning America, Larry King and Your World with Neil Cavuto. He has also been featured in such national publications as The Wall Street Journal, Newsweek, Barron's, Money Magazine, Redbook, and Reader's Digest. With his business partner, Thomas Painter, Mr. Allen is the co-founder of the Enlightened Wealth Institute. But his most important achievement is his 32 year marriage to Daryl Elyse Lieurance Allen. Together they have 3 incredible adult children: Aimee, Aaron and Hunter.
Scott Hallman

Scott Hallman's companies have twice been named to the "Inc. 500" list of the fastest-growing privately held companies in America (#59 and #106). The first company he started with $5,000 he borrowed from his landlord.

In addition, the last company he co-founded grew from $0-$85M in just 21 months and was valued at nearly $1Billion.

He now focuses on providing entrepreneurial companies with "real world" implementation strategies and tactics to help them Build-Grow-Profit from their businesses – all with little, time, money, effort or risk.

Scott has presented at leading business growth seminars by Tony Robbins, Jay Abraham, Chet Holmes, Jay Conrad Levinson, Eben Pagen, Joe Vitale, Alex Mandossian, and Mark Victor-Hansen just to name a few.

The core of the company is built on the belief that it is not the lack of ideas that keeps companies from succeeding but instead the failure to effectively implement.

Scott's "Profound Technology Principle" is based on the fact that companies are continually creating major technology breakthroughs (better ways of doing things) that can be duplicated, without risk, by companies that simply model these "success formulas".

Scott has perfected "The Science of Growing Your Business" by personally applying the profit and growth strategies he teaches in the real world. To date, he has assisted companies in over 200 different industries from around the world.
Win University Testimonials
Win Events
The Wealth Inspiration Network (WIN) University is the brain trust of Bill Walsh – the Visionary CEO of Powerteam International. At the highest level it is the combination of three vital parts to create even more success in every area of your life!
First, WIN includes high level Personal Development and Business training from some of the Top inspirational and brilliant minds in the world. The Wealth Cube is at the core of the training series that provides audios & videos to assist our students learning the Secrets that millionaires and Billionaires have used for decades to create massive success!
The second part of the program is three exotic breakthrough events with live training from WIN faculty and the formulation of your InnerCircle 360 Mastermind team that you will work with for the entire year!
The third and extremely important part of WIN University is the Joint Venture and new business funding component where all participants in WIN have the opportunity to team up with other members and the faculty to create WIN-WIN-WIN business and personal relationships to create even more success!
SPEAKERS
Bill Walsh – America's Business Expert


Powerteam International
980 N. Michigan Ave
Chicago,IL 60611
http://pti360.com

support@winuniversity.com
866-238-5920
866-238-5920